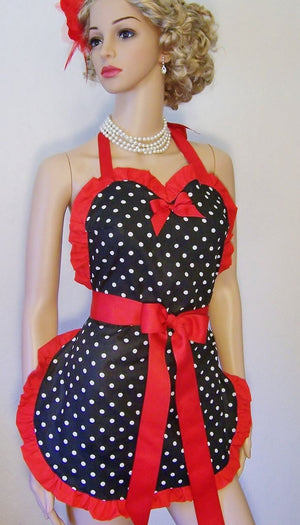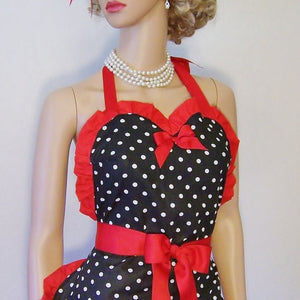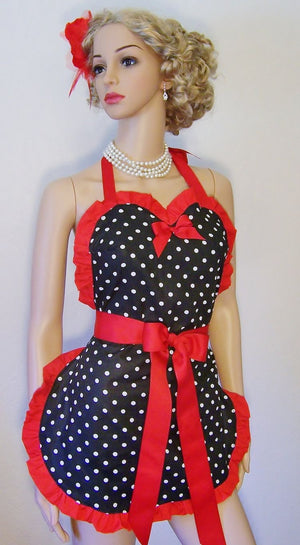 Polka Dot Apron, Retro Apron, Hostess Apron, Designer Apron, Sexy Apron, Pin Up Apron
Sweetheart Polka Dot Hostess Apron 
These sexy aprons are the ORIGINAL! Not to be mistaken with cheap knockoffs that don't last and don't protect your clothes.
These Retro designer aprons are made with extra finishing touches that are flattering and form fitting to the waist and bust. 
Details 
Fabric: Panel is 100% Cotton - Trims are 95% Cotton Blend
Bows: Gross Grain ribbon bows are removable for easy washing.
Length: Aprons are a mid-thigh length on most bodies. Approximately 31 Inches
Fastening: Apron ties at top behind neck and around the waist. Ties are long enough to wrap around the front of most bodies.
LIFETIME GUARANTEE
Even with the best craftmanship, hard work can cause some tearing, particularly when children pull on pockets, as they do. 🥰
We are committed to quality and desire all World Famous Apron's designer aprons are made to last! In 15 years, we've only ever had 1 apron return for repairs. 🙌