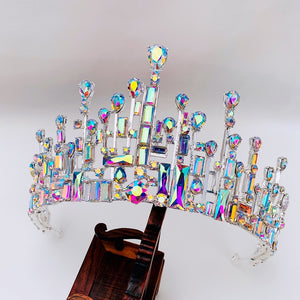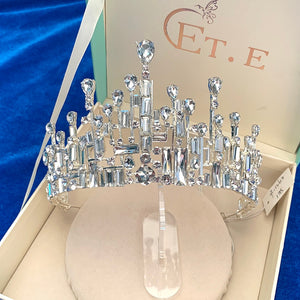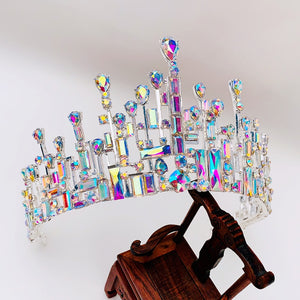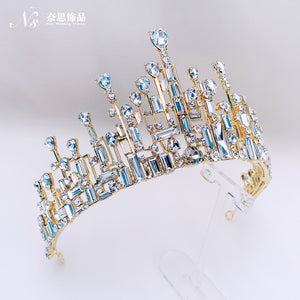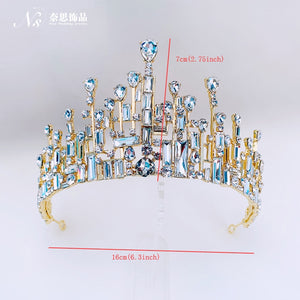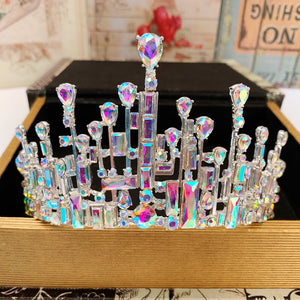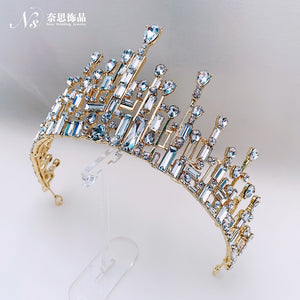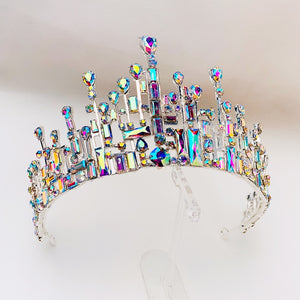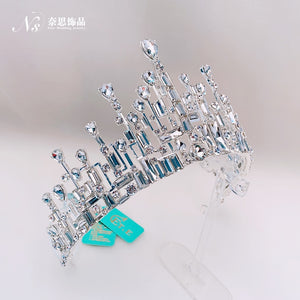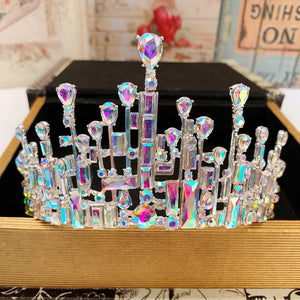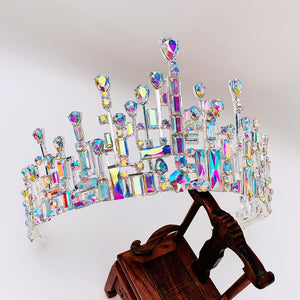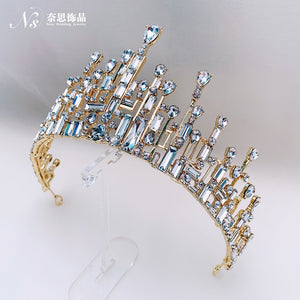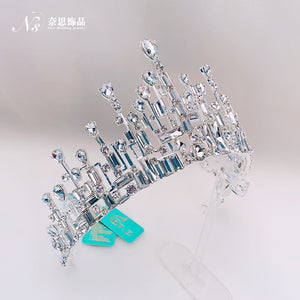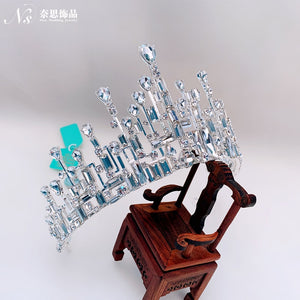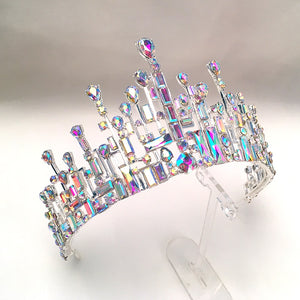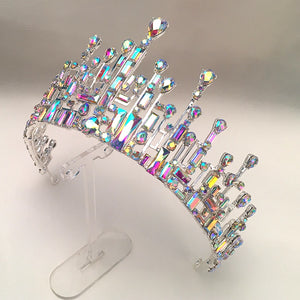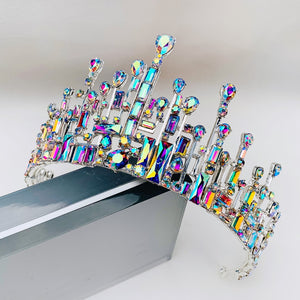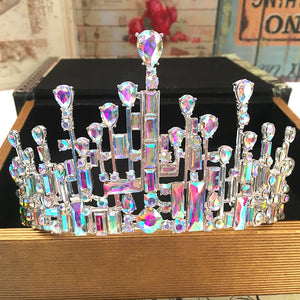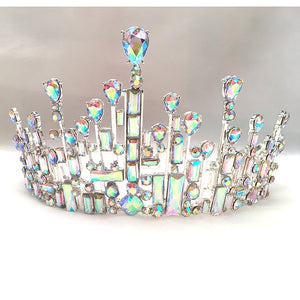 NEW ARRIVAL - Gadsby Costume Crown, Roaring 20's Headpiece, 1920's Crown, 1920's Tiara, Vintage Crown
Roaring 20's Style Vintage Crown
Roaring vintage style tiara crown. Intricately faceted crystals work their way across the band capturing the light from every angle with a perfectly translucent appeal.
Cast in lightweight alloy and rhodium plated for a flawless finish, and isavailable in 3 different styles. The tiara measures approximately 3 inches at it's tallest point.
Two small loops at each end make it easy to attach to your hair with bobby pins.