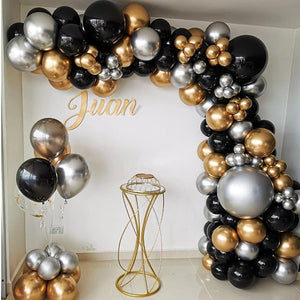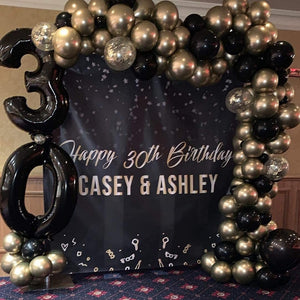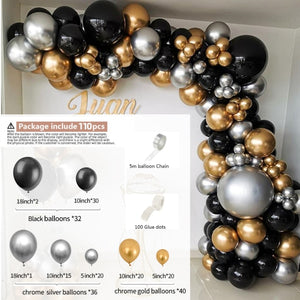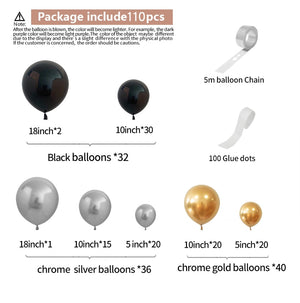 Black & Gold Balloon Garland - Silver Gold Balloons Garland Kit - Black Balloon Garland
Gold Black & Silver Photoshoot Balloon Garland
110 Pieces!
This is a must have for birthday garland photoshoots and graduations. 
No Helium is needed for this garland.
Make any celebration special with this Black & Gold Balloon Garland Kit featuring 110 pieces of high quality, black and silver balloons. Ideal for milestone celebrations, photoshoots, and graduations, this garland will add an elegant touch to your celebration without the need for helium. Create unforgettable memories in style with this Balloon Garland Kit.
Perfect for birthday photoshoots and milestone celebrations.