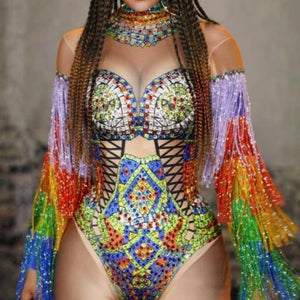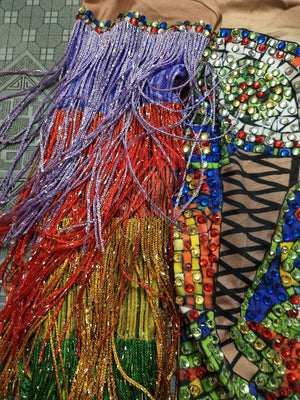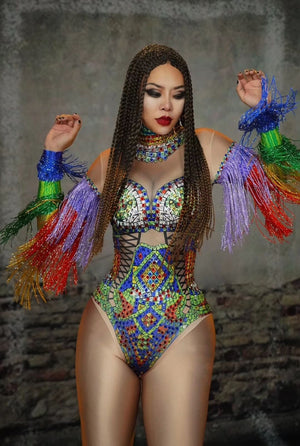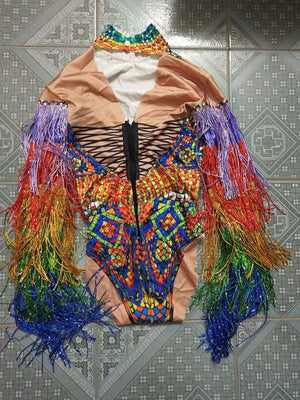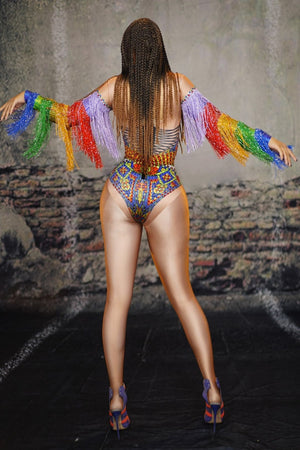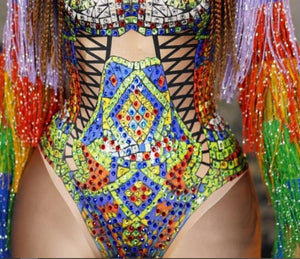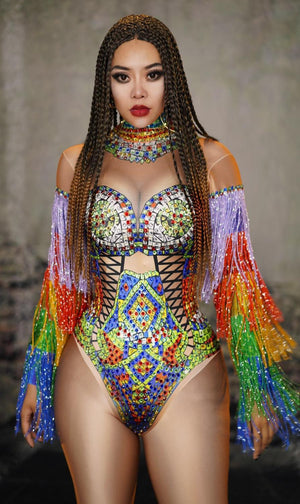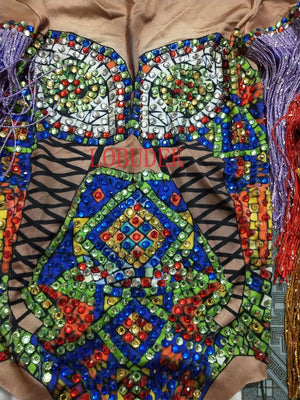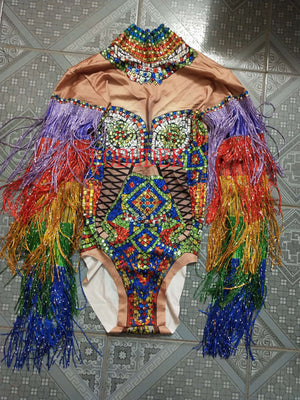 FESTIVAL FASHION - Rainbow Rhinestones Tassel Sleeve Bodysuits - Desert Queen - Religious Art Bodysuit
Discover true festival fashion with this Rainbow Rhinestones Tassel Sleeve Bodysuit. The Desert Queen design incorporates vibrant colors and intricate religious artwork to give your ensemble a truly unique look. It features a unique festival rainbow costume with intricately beaded detailing. Make a standout statement with this eye-catching garment.
 Rainbow Bodysuit
MUST HAVE for festival season!
Contact us for more details.