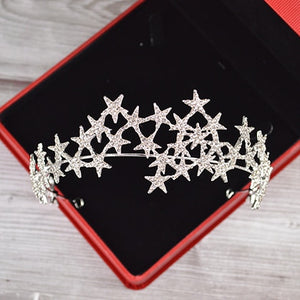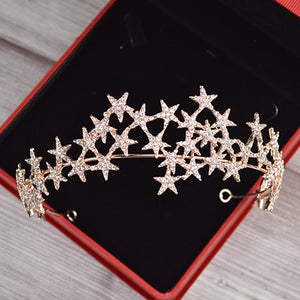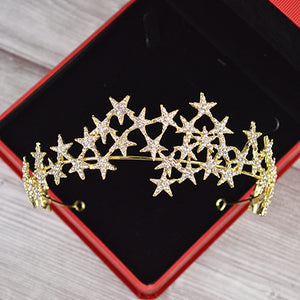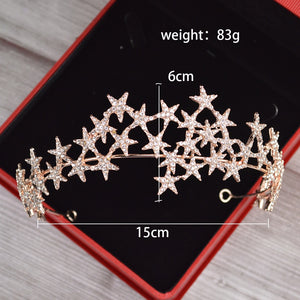 Star Crown, Celestial Star CROWN, Birthday Crown, Goddess Crown, Diva Crown, Unique Crown
Celestial Star Crown
This Celestial crown is perfect for whimsical scenes and moonlight galas. Offering 3 metal color choices of Rose gold, Yellow Gold & White Gold.
Shining brightly celestial star tiara completes your celestial look. Intricately faceted crystals work their way across the band capturing the light from every angle with a perfectly translucent appeal.
Cast in lightweight alloy and rhodium plating for a dazzling finish. This tiara measures 2.5" (approx. 6.3cm) at the tallest point and 6" (approx. 15cm) in diameter. Two small loops at each end make it easy to attach to your hair with bobby pins.