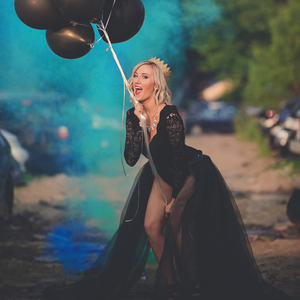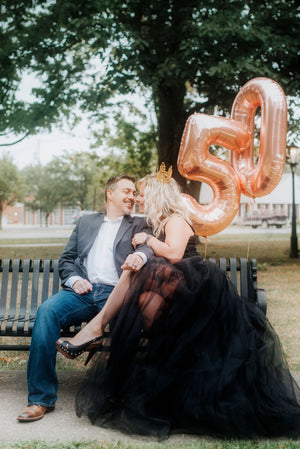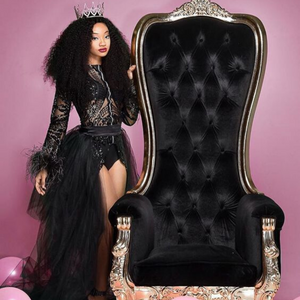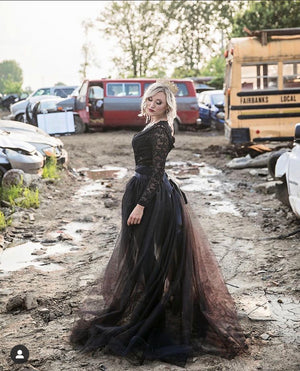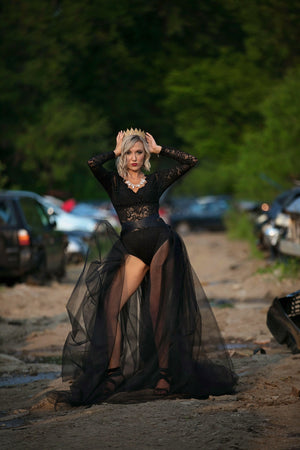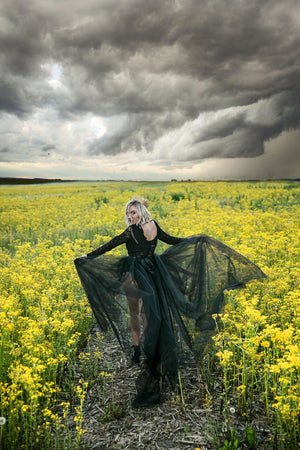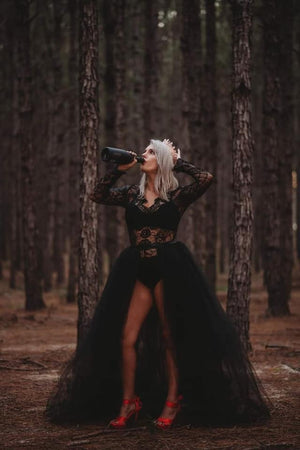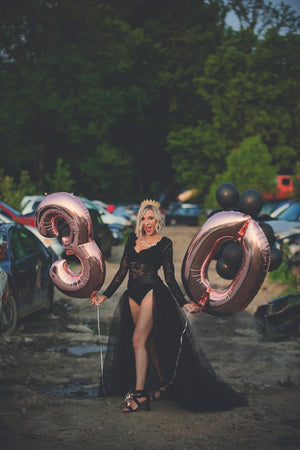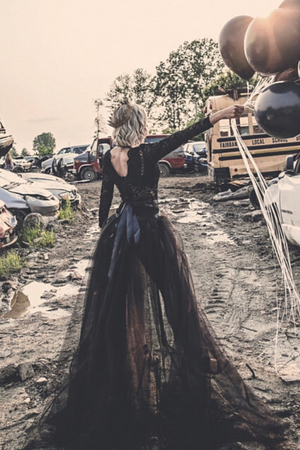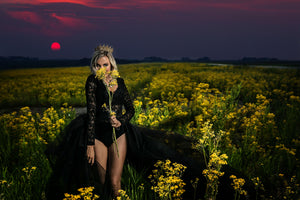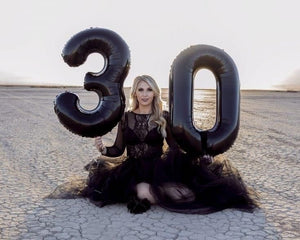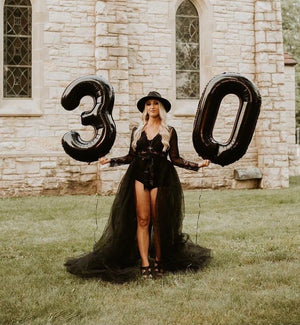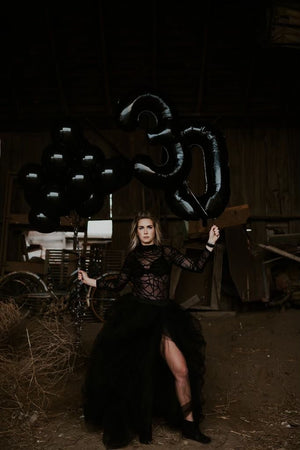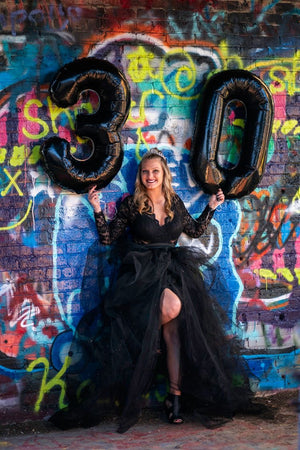 Tulle Train, Beautiful Detachable Tulle Skirt, 30th Birthday
🎀 Detachable Tulle Train 🎀
Glamorous & royally dramatic, our high-fashion couture train skirts are handmade with 4 generous layers of high-quality bridal tulle.
These skirts are the original, if you're browsing Pinterest, Google, Ig or other social media platforms, you've seen our detachable tulle trains on celebrities and birthday queens from across the globe. 
A detachable tulle train is perfect for your royal birthday photoshoot and any other milestone celebrations, like weddings, anniversaries, Prom & more.
This is the perfect costume for events and parties.

PRODUCT DETAILS
Extra Full 4 Layers.  Totaling 112 Feet (It's big).
Default Waist is 26 inches. Contact us for additional options.
Length 54 Inches.  Contact us for additional options

.
These removable tulle train skirts attach with 2 options:
Attaching Options:
 3 Locking Pins: Adjustable and secure, this options strategically hidden locking-pins are couture sewn onto a hidden thin black elastic band for an open front or "no belt" look. This option offers versatility as you can attach the hidden locking-pins to any ribbon or belt you desire. Waist Width: 22 inches & stretches to approximately 32-inches. This option is great for layering colors or adding more fullness.
Satin Ribbon: Classic and elegant, this option is perfect for events and quick removal for costume changes. This tulle train skirt is sewn & surged onto an extra-long & extra-wide satin ribbon of the same color. 
Waist Width of tulle track on ribbon: 26 Inches. Contact us for additional options.
Our "Satin Ribbon" option is preferred for events where the train may get stepped on or if your paired garment is too delicate for pin attaching. If you wish to wear our skirt train for dancing or cat-walking, we recommend the satin ribbon as well.
PRODUCT & PHOTO DETAILS BELOW
IN THIS PHOTO👆: ByOrderOfTheQueen.com detachable tulle train with Victoria's Secret 2011 collection embroidered dress.  Long cascading accents are created with a long necklace piece.
CONTEST
: Thank you to all our Queens for sending all your photos and for letting us be a part of your special day 🧁. If you purchased a tulle skirt/train from the Etsy site over the past 5 years you automatically qualify to enter the CALENDAR GIRL CONTEST 🎉 You'll need to enter so we can get a high-quality image from you. Text to enter, once you enter you will be prompted with instructions on where to send the photos.
To Enter Text "  Calendar Girl" + Order # to  559-308-0095