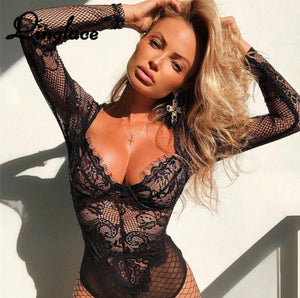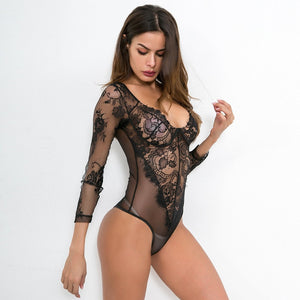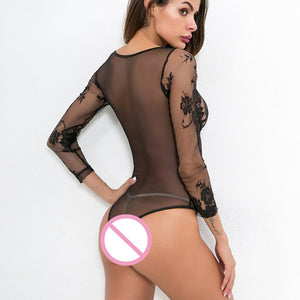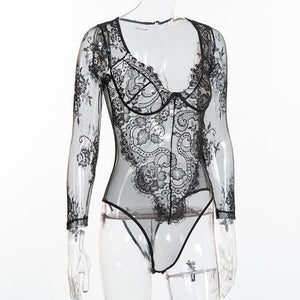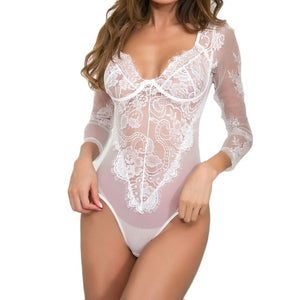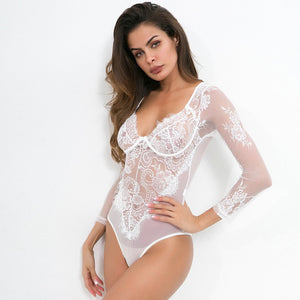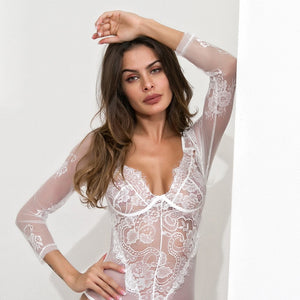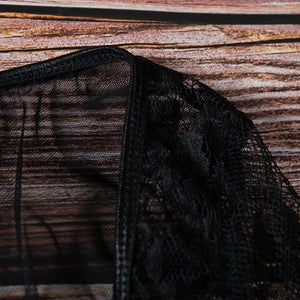 NEW ITEM - Royal Vintage Lace & Sheer Mesh Long Sleeve Stretchy Bodysuit, PLUS SIZES, Birthday Photoshoot
Black Long Sleeve Vintage Lace Bodysuit
Fit for a queen , this royal vintage lace & sheer mesh bodysuit is sexy & stretchy offering comfort and confidence in your order. This bodysuit has true to fit cups that sit nicely over a bra. Looking for the goth birthday photoshoot look? Just add a hi-waisted panty and a black bra, add the tulle skirt & crown to complete the ensemble. 
ORDERING:
No need to order a size larger unless you have a very large bust.
When you order this with the TULLE SKIRT TRAIN, they typically arrive together in about 5 days total, however if this item is purchased separately or alone, shipping will be delayed. Please contact me if you need this complete ensemble by a specific date. 
 LINK FOR TULLE TRAIN/SKIRT:
 https://www.byorderofthequeen.com/products/extra-long-3-layer-removable-train-detachable-train-tutu-removable-skirt-detachable-skirt-costume-skirt-tulle-overskirt-beach-wedding
Colored Smoke Fog
 2023 New Arrivals