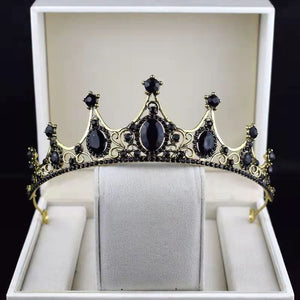 Black & Silver Crown - Birthday Queen Crown - Gothic Crown
YAS QUEEN!
This gorgeous baroque crown is made for a queen. Rising to approximately 3.25 inches and boasting a base of 6.5 inches in width, it's pretty large as far as crowns & Tiaras go.
The black diamond crystal stones on the silver sparkles great in photoshoots.